Lympha Press® 4 or 8 chambers Leg Sleeves
Easy to put on. Easy to take off.
Finding a therapy that helps manage your condition while fitting your lifestyle can be challenging. Worn like a pair of boots, the simple-to-use Lympha Press leg sleeves meet your need for effective and user-friendly therapy in the comfort of home.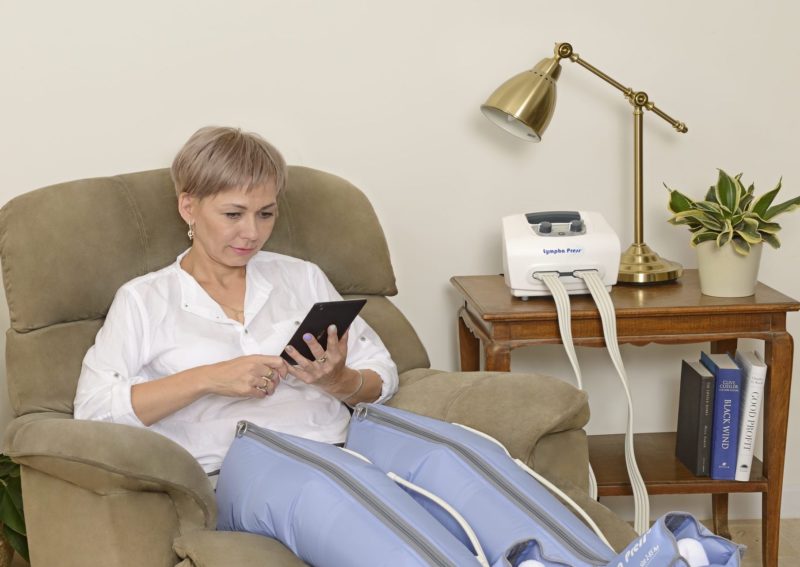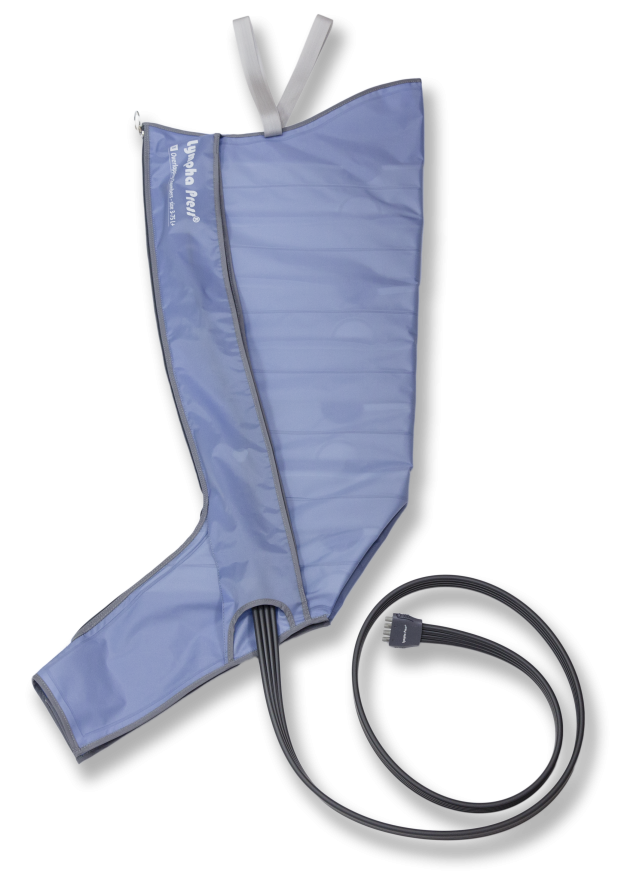 Sizing guide
Lympha Press® leg sleeves are designed for comfortable, effective treatment of the entire leg, foot, and ankle areas.
Designed for ease-of-use.
Wide selection of standard sizes.
Specially designed chambers create a conforming fit.
Amputee and custom garments are available upon request.
Key features
Available in a range of lengths and widths, including extra wide.

4 or 8 overlapping chambers for accurate pressure application and comfort.

Lower extremity therapy. Treat the entire leg, foot and ankle area.

Pull strap. Designed for easy donning without excessive bending.

Unilateral and Bilateral treatment. Focus on just one side or both simultenuasly.

Easy to clean for good hygiene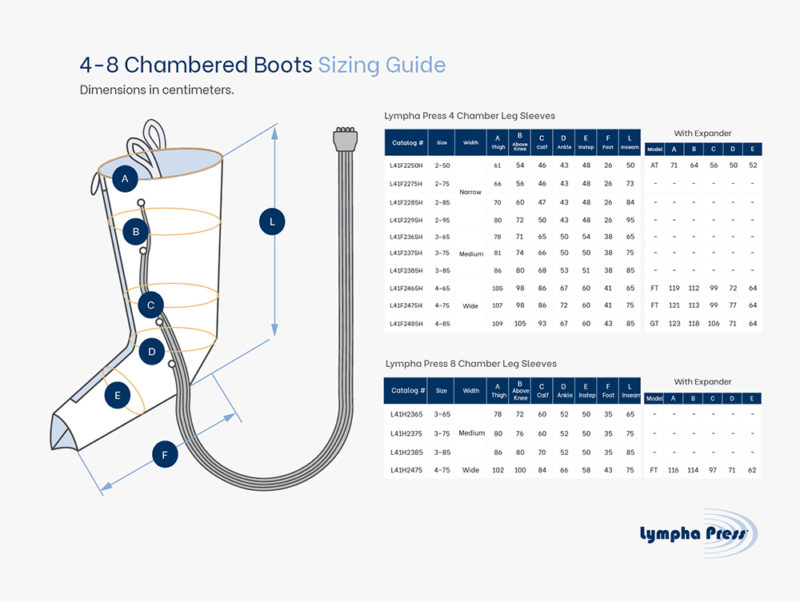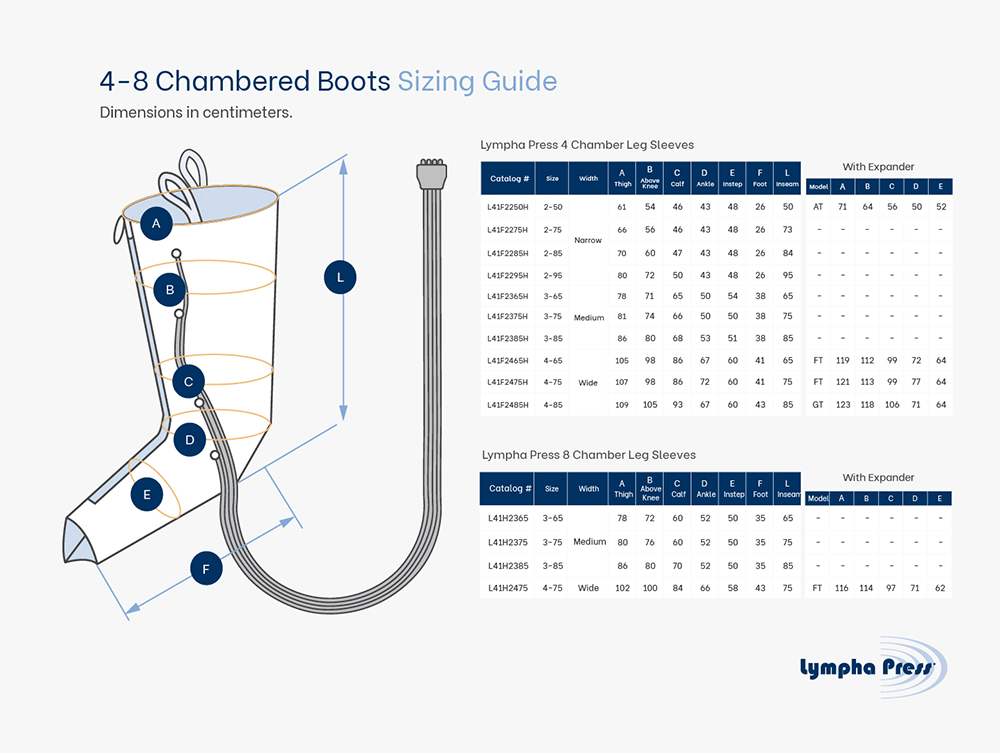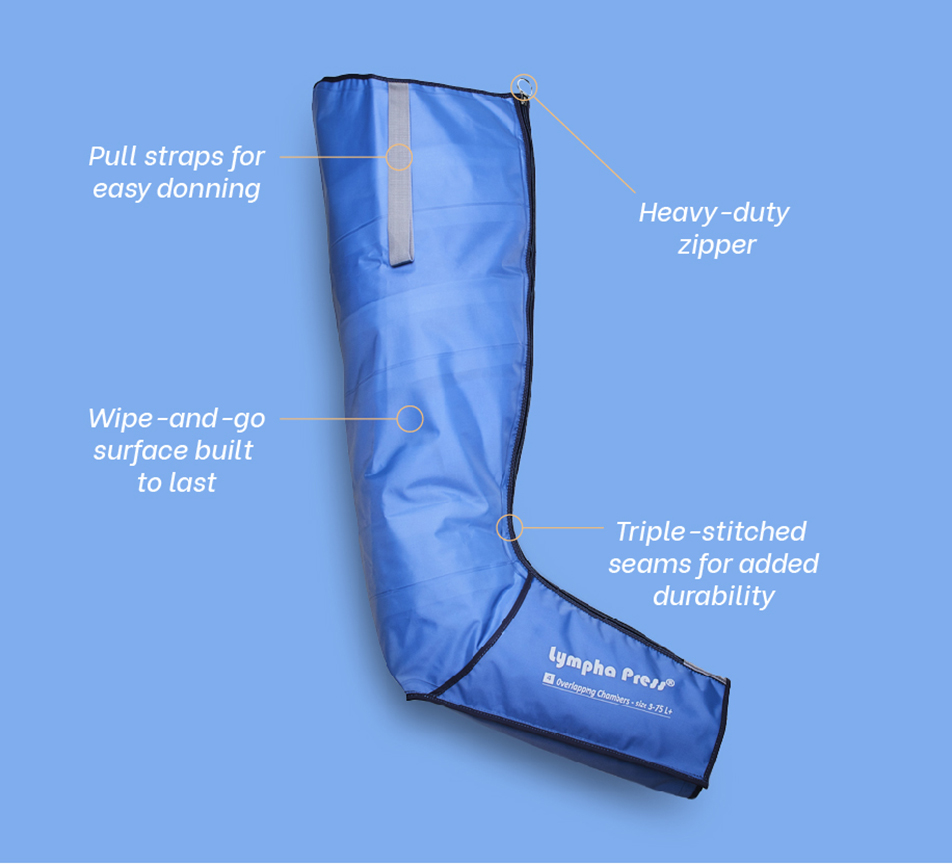 Pumps Compatibility
PCD-51™ Analog Pump
A compact, user-friendly, sequential system with adjustable pressure and time designed for quality home treatment. Utilizing Lympha Press® Smart Technology™, the PCD-51™ is capable of treating two limbs simultaneously.
PCD-52™ Digital Pump
A multizone, sequential gradient pump that offers a battery for portability and advanced Smart Technology™ for patient-specific therapy.
Lympha Press® UK Contact Form