Lympha Press® Optimal Plus pump
The Lympha Press Optimal® Plus offers a broad range of unique, state of the art features for full customization to the patient's specific needs. The system, which includes a Bluetooth module for communication with the Lympha Press® mobile application, offers medical practitioners, for the first time in the market, to easily program the console and to fully customize the treatment, using their mobile phone.
The Lympha Press Optimal® Plus includes a selection of treatment modes:
Lympha sequential: for effective reduction of edema and fibrosis
Wave peristaltic mode: for comfortable, effective treatment in patients with distal discomfort
Pretherapy™ : designed on the principles of manual lymph drainage
Post-therapy™ : an additional exclusive mode offers therapy to a specific area after the main treatment is completed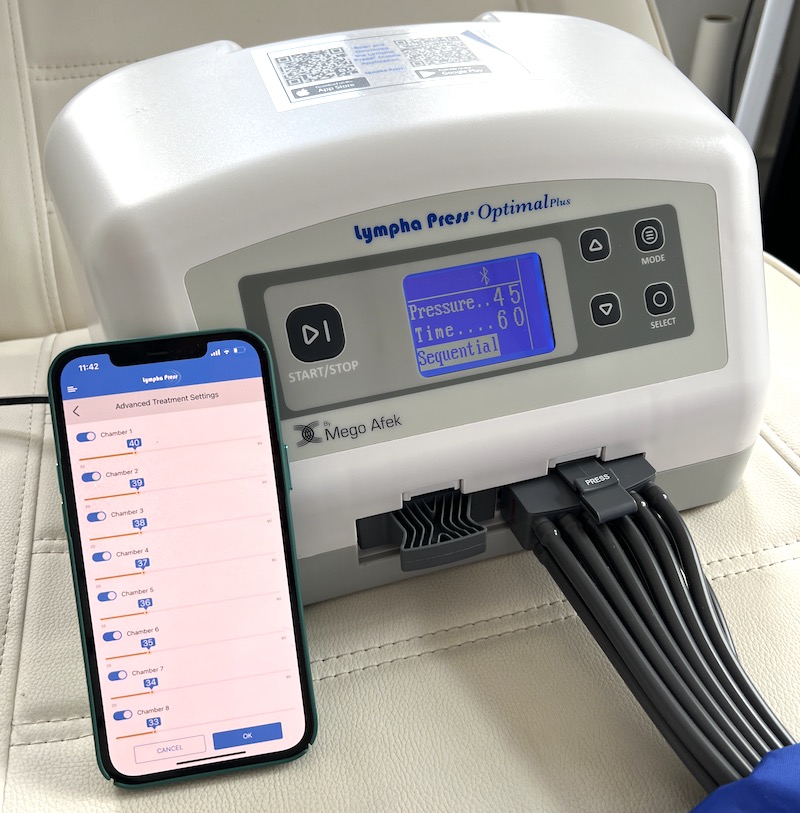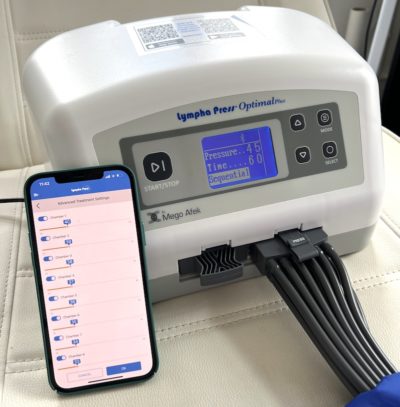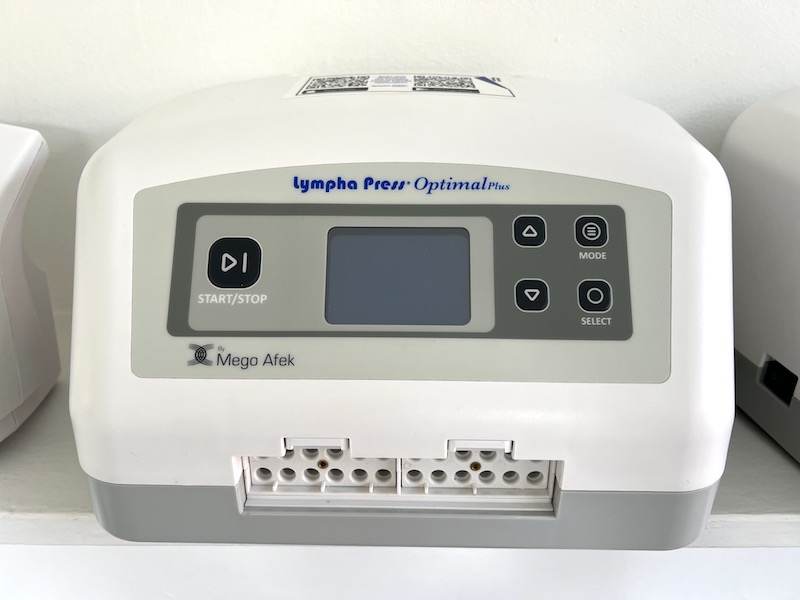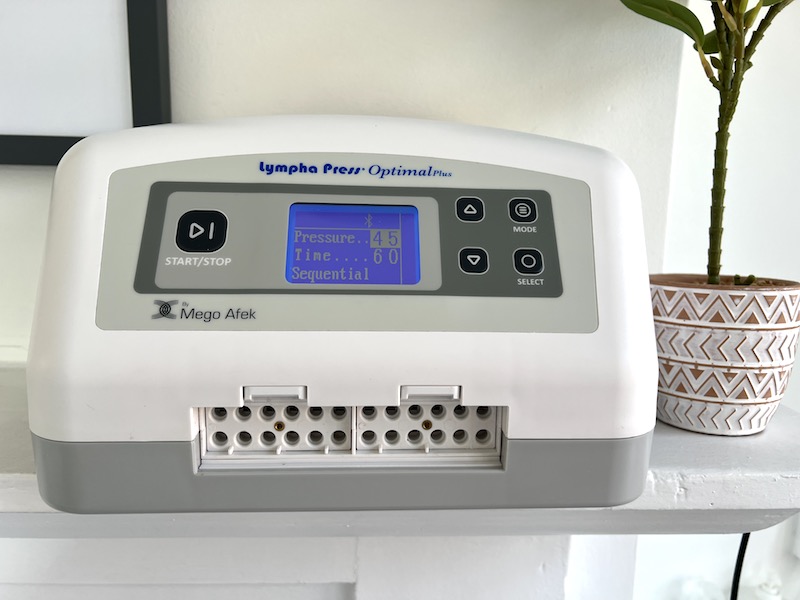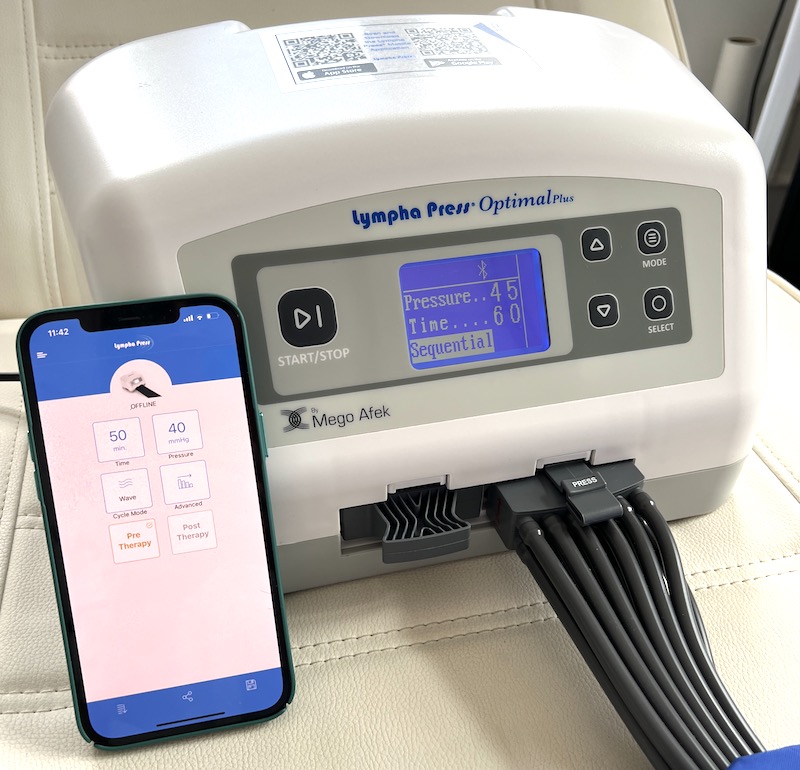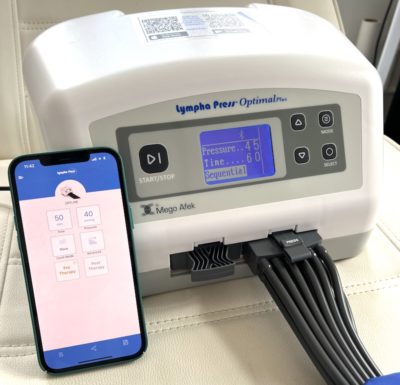 Technical specifications
The Lympha Press® Optimal Plus console supplies air at regulated pressure to the compression garment. Compression is applied sequentially, alternating with deflation and intermission to the treated area.
Key features
Adjustable range 20 to 90 mmHg

Pressure level adjustment for individual chambers or in groups.

Option for skipping cells

Automatic adjustable pause between inflation/deflation cycles, for patients with mixed arterial/venous disease and other needs.

Adjustable hold at the end of the inflation cycle, for extra proximal compression time.

Option to create, export and share multiple treatment protocols.

Flexible programming options through the device console, PC software or an exclusive LymphaPress® mobile application with Bluetooth connectivity

Lympha Press® Smart Technology™

Compatible with comprehensive range of unique and innovative garments, featuring patented overlapping chamber design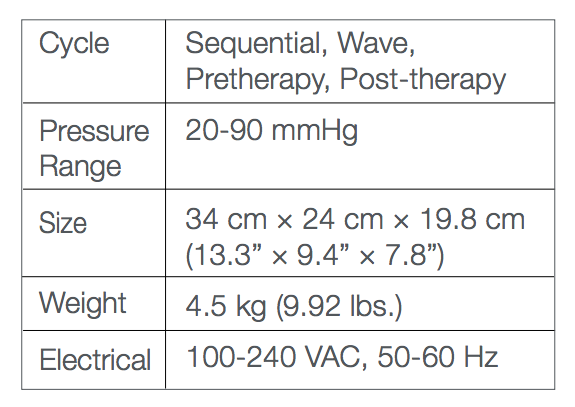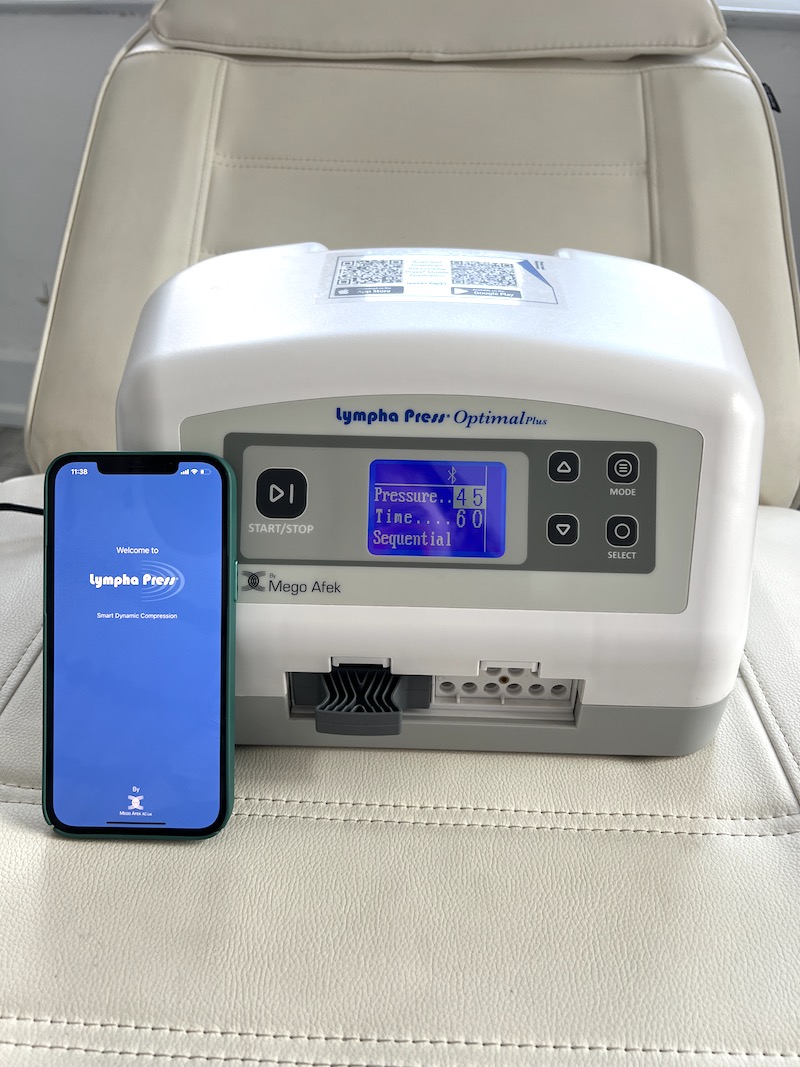 Garments Compatibility
Lympha Press® Lympha Pants
Lympha Press® UK Contact Form