Lympha Press® 4 Chamber Arm Sleeve
Upper body therapy that's easy to live with. This garment simplifies treatment for postmastectomy lymphoedema, providing effective therapy for arm and shoulder lymphedema.
Lympha Press® 4 Arm sleeve, treats entire arm and shoulder .
The four overlapping chambers make treatment comfortable and easy.
Our special design molds the garment to the limb as it fills with air.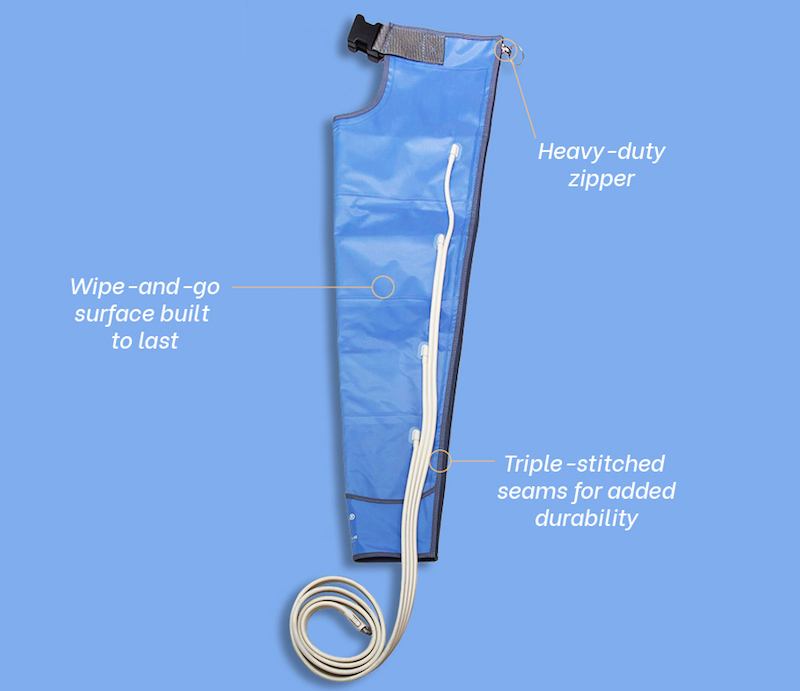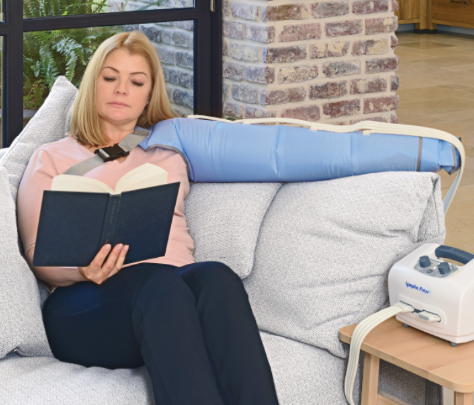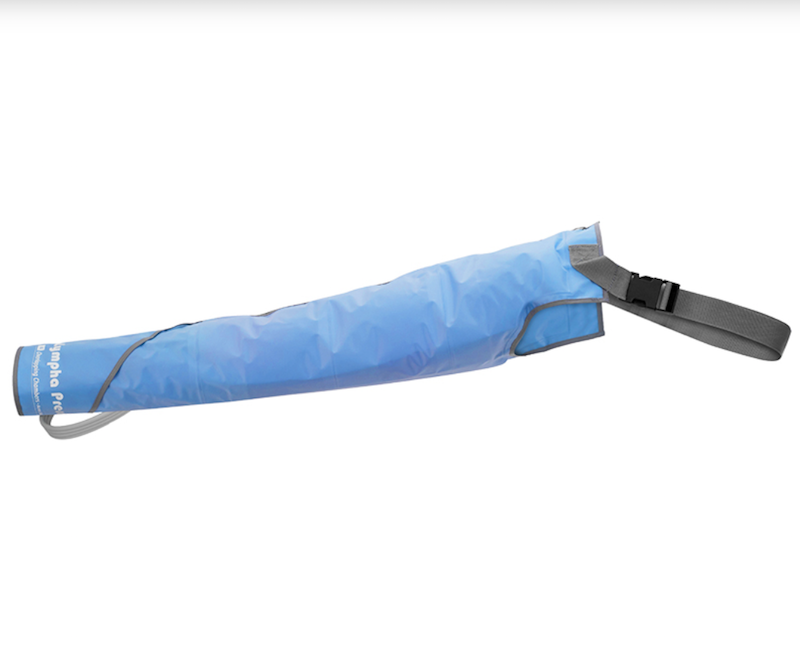 Sizing guide
The Lympha Press® 4 Chamber Arm Sleeve has one size. Dimensions in centimeters.
Key features
Upper extremity therapy. Treats entire arm, from hand to shoulders.

Use on right or left side.

4 overlapping chambers. Patented overlapping chambers facilitate smooth and effective therapy.

Easy to clean. Durable wipe-and-go surface makes for easy cleaning.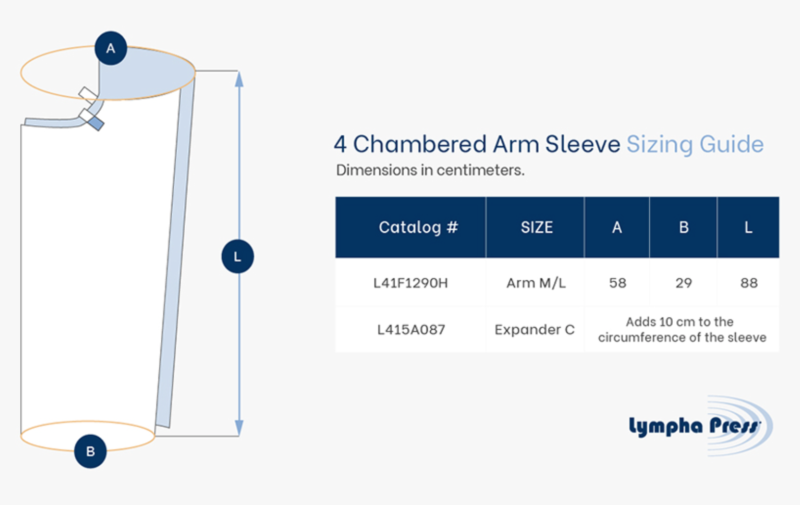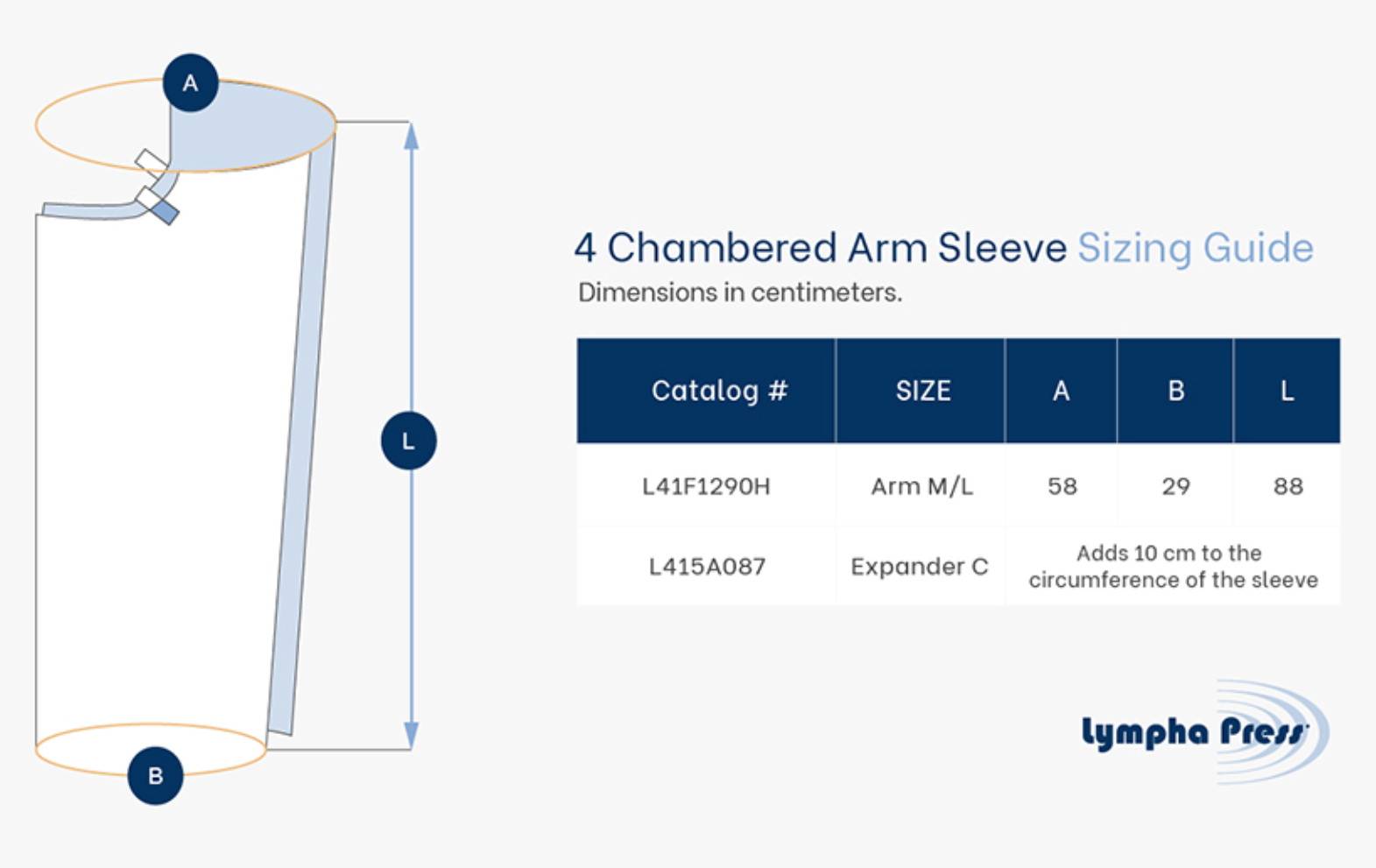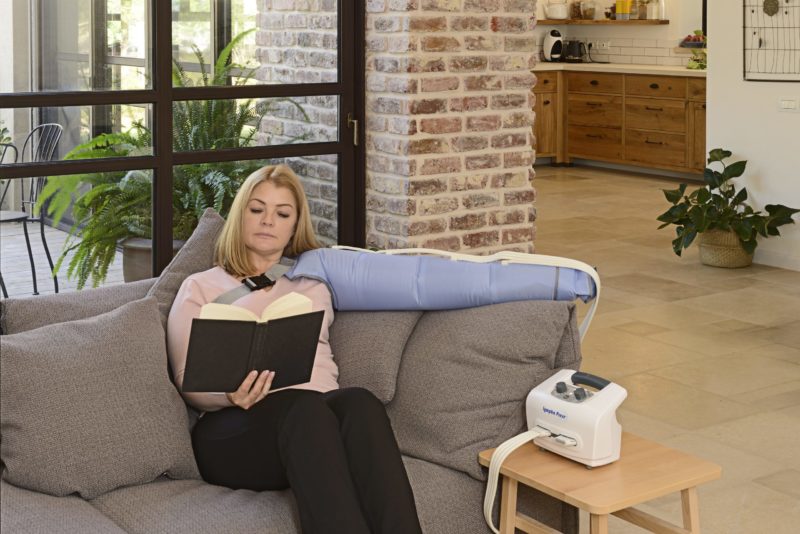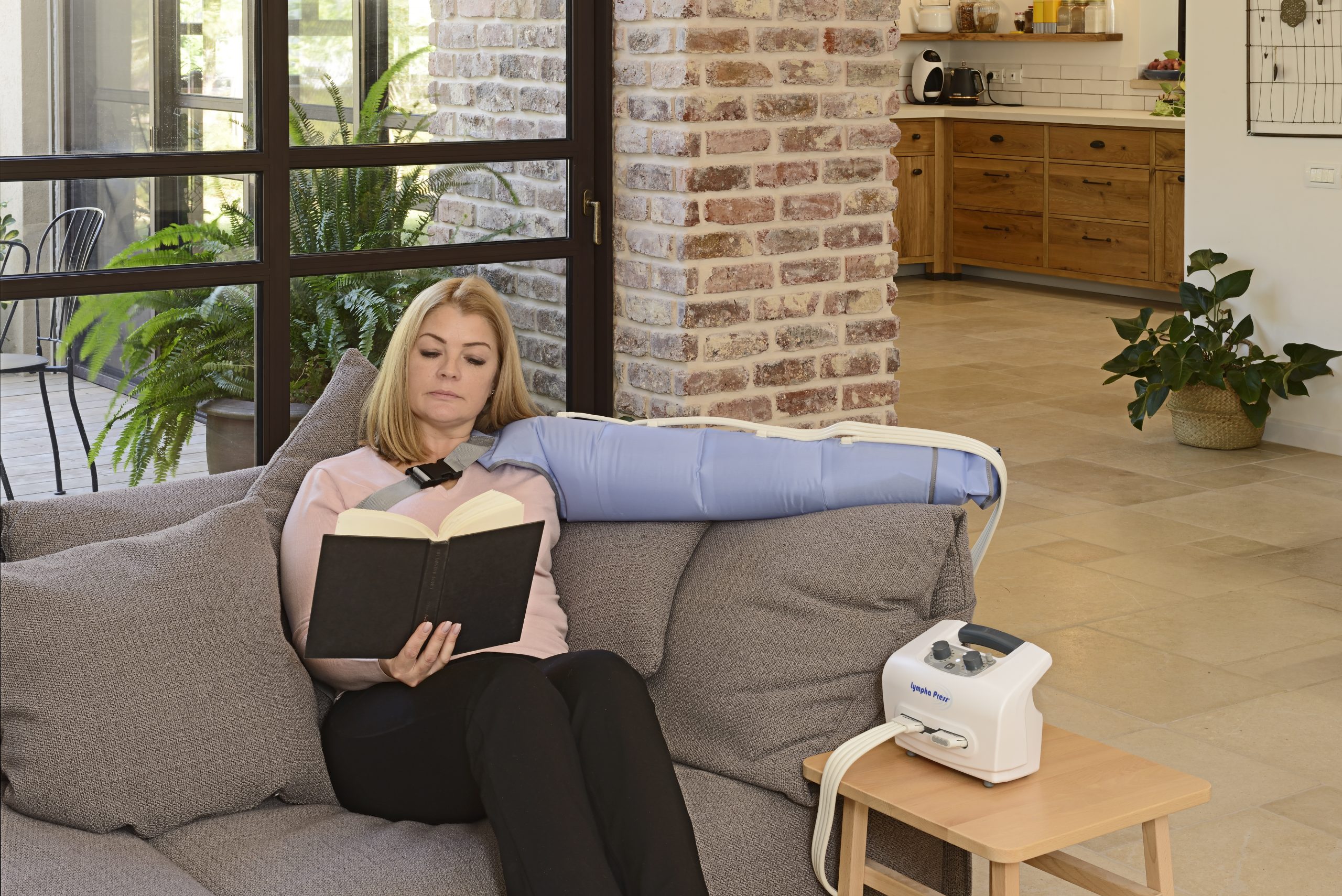 Pumps Compatibility
The PCD-51™ analog pump is a compact, user-friendly, sequential system with adjustable pressure and time designed for quality home treatment. Utilizing Lympha Press® Smart Technology™, the PCD-51™ is capable of treating two limbs simultaneously.
Lympha Press® UK Contact Form