Lympha Press® 12 Chamber Arm Sleeve
This garment simplifies treatment for postmastectomy lymphoedema, providing effective therapy for both the arm and breast.
Lympha Press® 12 Chamber Arm Sleeve treats the entire arm and shoulder.
12 overlapping chambers make treatment comfortable and easy.
Inflate to fit technology molds the garment to the limb as it fills with air.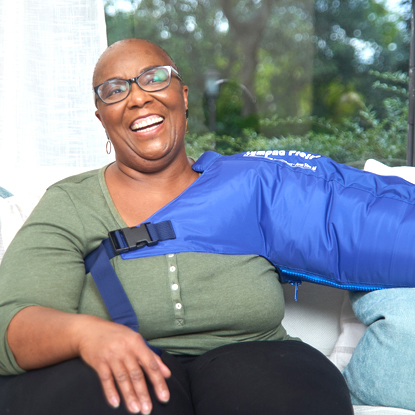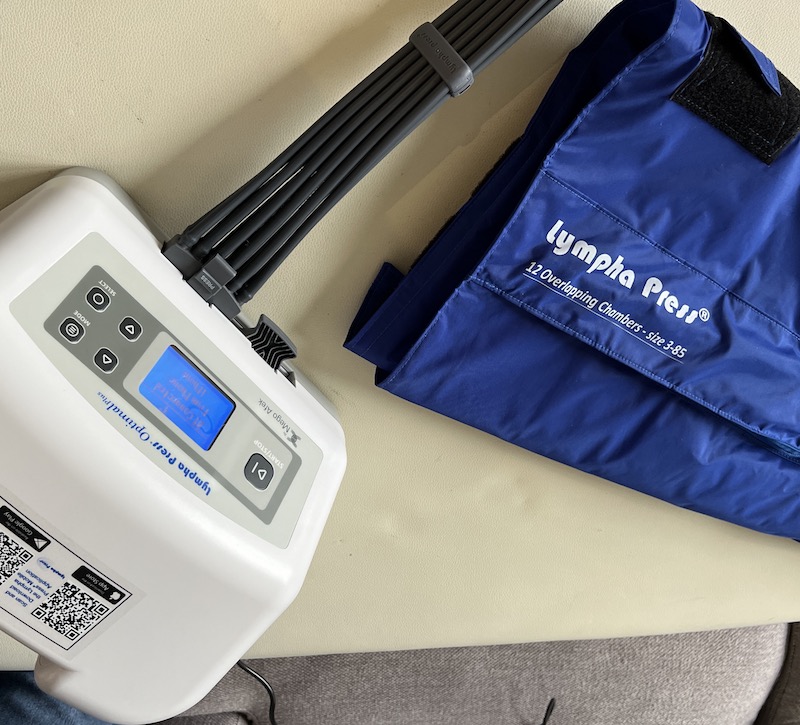 Sizing guide
The Lympha Press® 12 Chamber Arm Sleeve has two zippers for adjustment of the circumferential fit. The measurements indicated are the maximum (outmost zipper). Dimensions in centimeters.
Key features
Upper extremity therapy. Treats entire arm, from hand to shoulders.

12 overlapping chambers. Patented overlapping chambers facilitate smooth and effective therapy.

Easily fastened. Built to last with a heavy-duty zipper.

Easy to clean. Durable wipe-and-go surface makes for easy cleaning.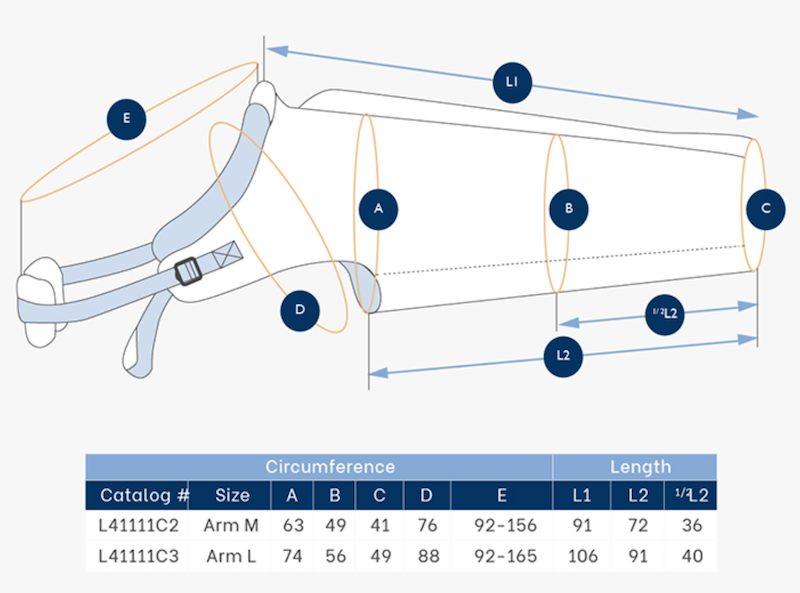 Pumps Compatibility
The Optimal Plus™ provides proven therapy tailored to your condition.
Effective management of chronic lymphedema and lipedema can be as varied as those that live with it. Our clinically proven, easy-to-use therapy is built for changes in condition and changes in life. This flexibility in therapy results in a higher rate of use.
Lympha Press® UK Contact Form