IMPORTANT FEATURES OF LYMPHA PANTS®
Designed on the principles of manual lymph drainage, Lympha Pants® treat the lower body including the entire trunk, abdomen, hips, and genital area.
Lympha Pants® (24 Chambers)  contain overlapping compression chambers for fluent, comfortable massage.
Patent protected one size garment to accommodate most sizes.
For independent home use: the boot structure, once formed, will hold in place
Our patented "custom boot" feature forms a boot to fit each patient's leg length. This makes Lympha Pants™ ideal for use in clinics as well as at home.
Unique Hook-and-Loop fasteners
Hose bundles exiting either the heel area or the pants' sides
Expanders are available to increase circumference.
Lympha Pants™ have a zipper opening for catheter access.
Adjustable boot accommodates most leg lengths.
Easy to use – like wearing a pair of pants!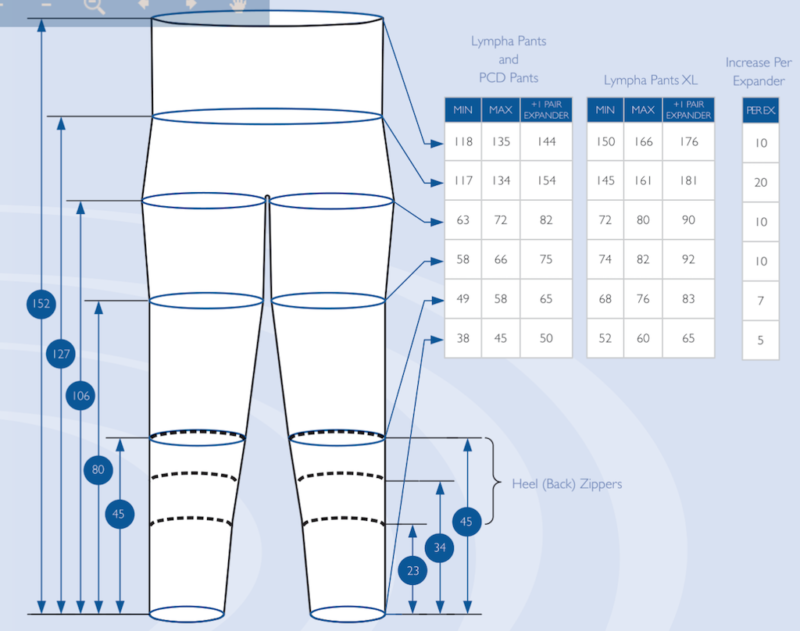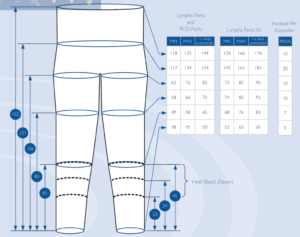 LYMPHA PANTS® SYSTEM COMPATIBILITY:
Lympha Press Optimal® Plus