Lympha Press® Mini Press pump
The new Mini Press™, model 960 offers 12 chamber sequential compression, with user selected treatment time and pressure from 20-80 mmHg.  The product is easy to operate , multi-voltage and ideal for treatment of a wide variety of patients, at home or in clinic.
The Lympha Press® Mini Press pump is a highly effective and compact compression therapy device designed to provide relief for patients with lymphoedema and other chronic edematous conditions. Its portable and user-friendly design makes it an ideal choice for patients who require regular lymphedema treatment while maintaining an active lifestyle.
One of the key advantages of the Lympha Press® Mini Press pump is its ease of use. The intuitive interface allows patients to easily program and adjust treatment settings according to their specific requirements. The device is compatible with a variety of Lympha Press® garments, enabling targeted treatment of various body areas, such as the arms, legs, and torso.
The Lympha Press® Mini Press pump is not only designed for patient convenience but also for effective and reliable treatment. The device is built to meet the high standards of Lympha Press products, known for their quality and therapeutic efficacy. With its reliable performance and durable construction, the Lympha Press® Mini Press pump ensures consistent and optimal compression therapy.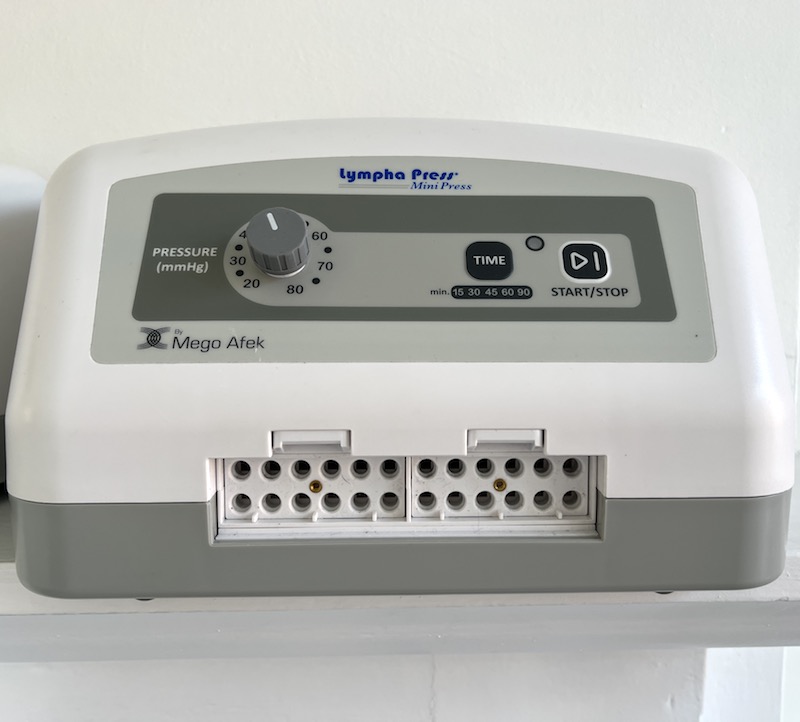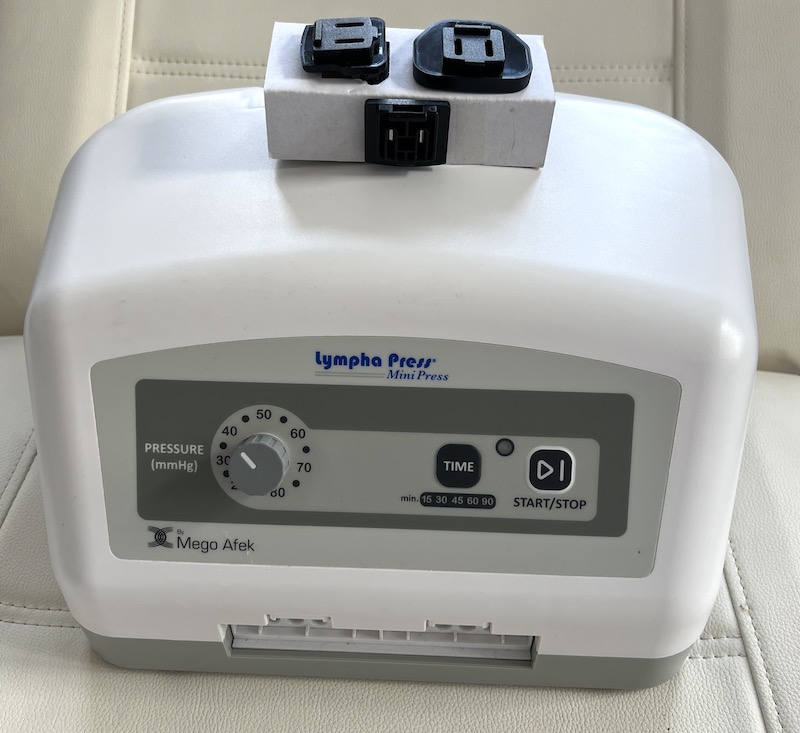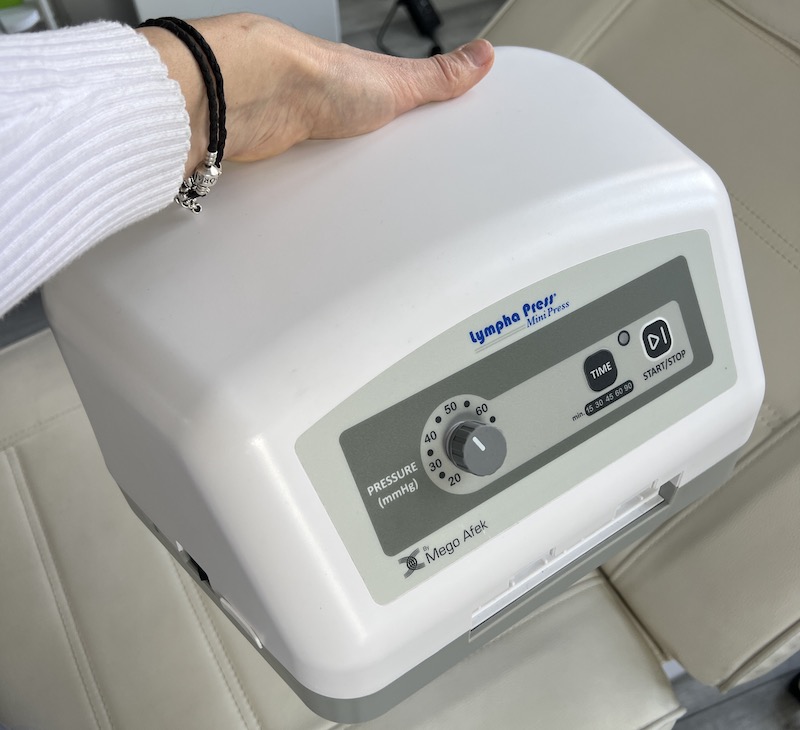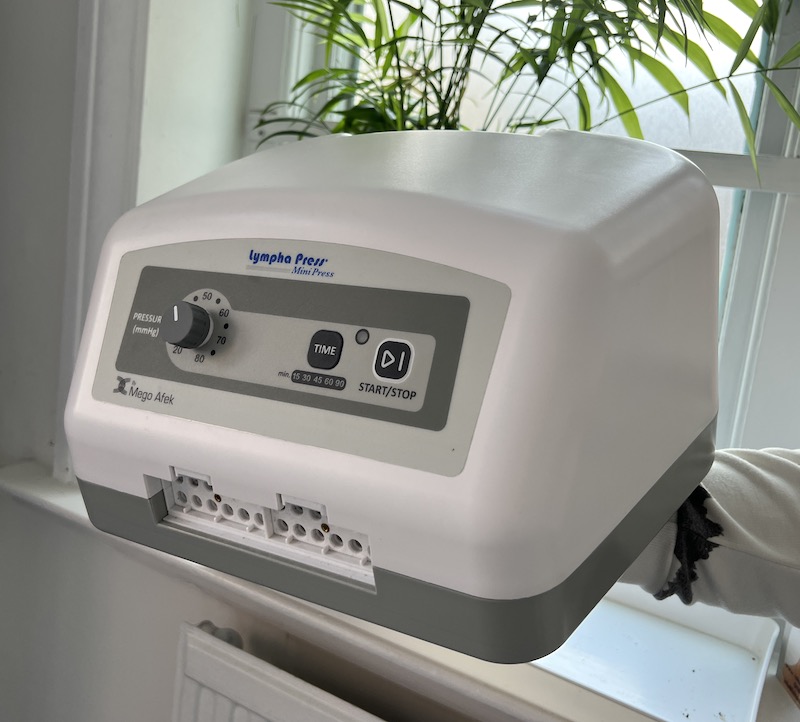 Technical specifications
The Lympha Press® Optimal Plus console supplies air at regulated pressure to the compression garment. Compression is applied sequentially, alternating with deflation and intermission to the treated area.
Key features
Sturdy and reliable , user friendly for clinic and home use

Pressure range 20-80 mmHg
| | |
| --- | --- |
| Model | Mini Press – model 960 |
| Cycle | Sequential |
| Pressure Range | 20-80 mmHg |
| Weight | 2.9Kg |
| Size | 34 X 24X 19 cm |
| Electrical | 100-240 VAC / 50-60 Hz |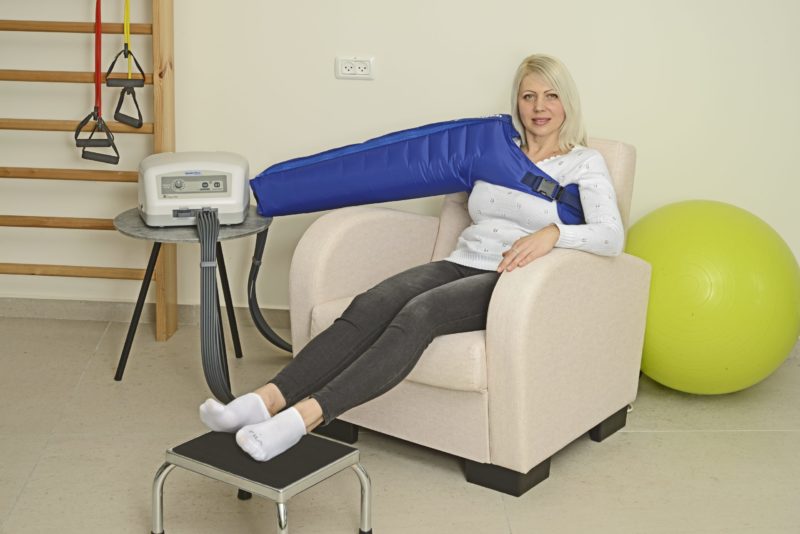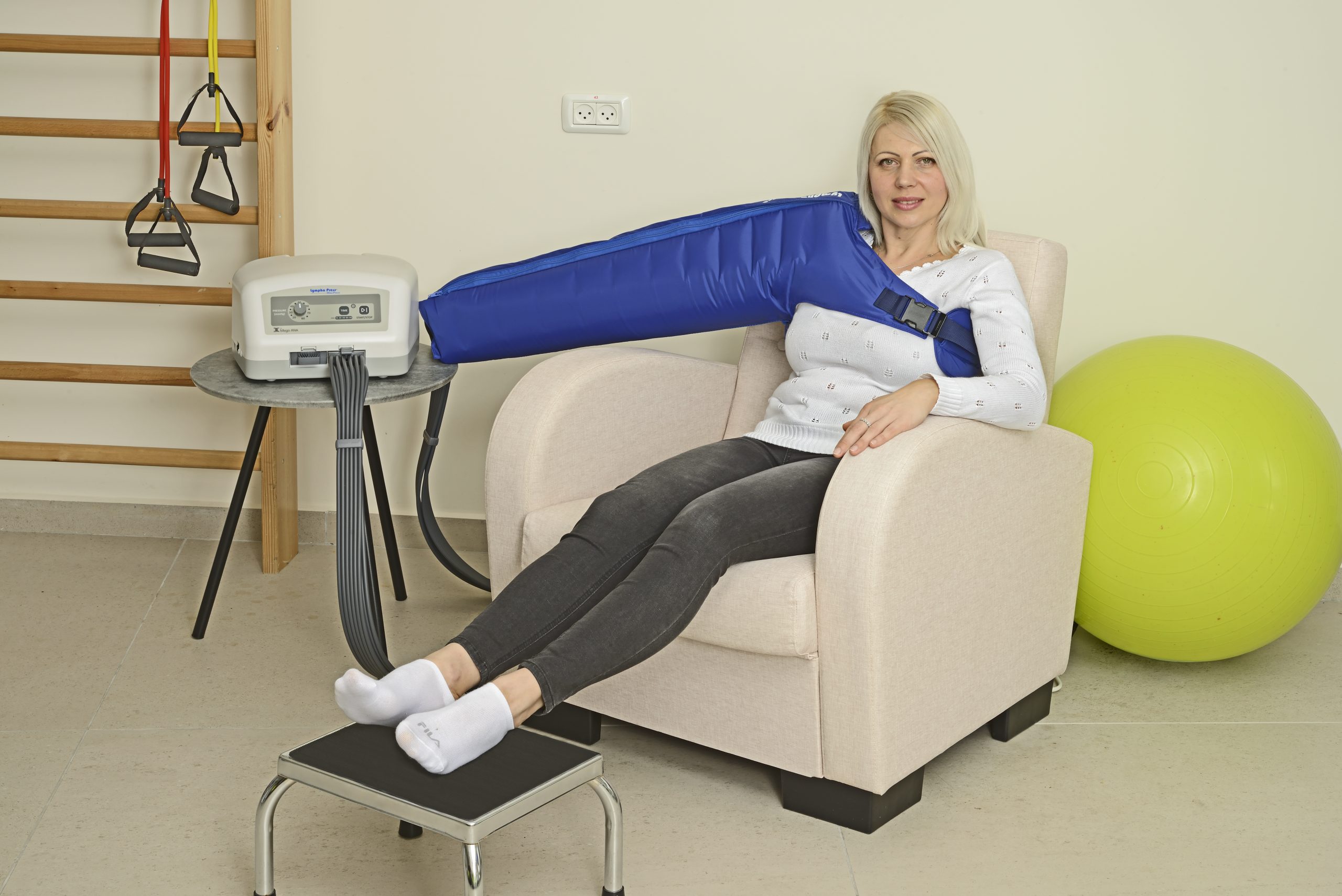 Lympha Press® 12 Chambers Leg Sleeve

Lympha Press® Comfysleeve™ 1-75
Lympha Press® Lympha Pants

Lympha Press® Lympha Pants XL
Lympha Press® UK Contact Form